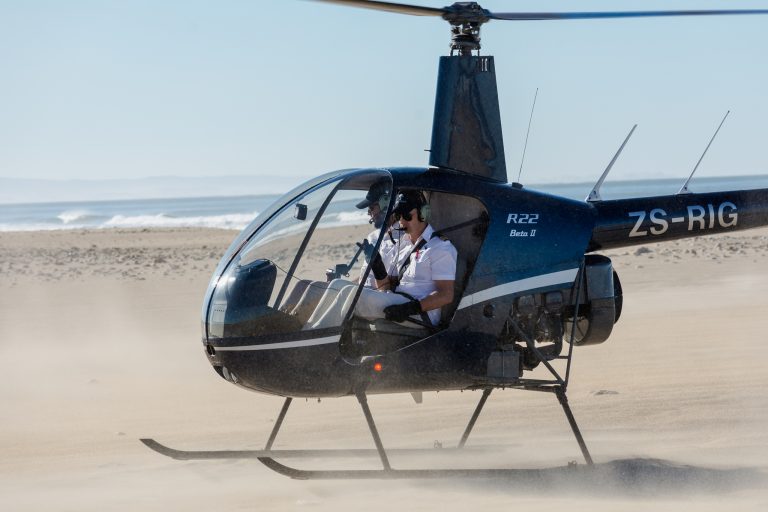 Situated in the beautiful city of Port Elizabeth at the international airport, Helicopter Pilot Training Centre is a personalised and professional helicopter training facility.  We pride ourselves in being a top class school and going the extra mile to ensure our students receive the best training whether it's practical or theoretical. The environment at HPTC is one in which the students thrive and remain apart of the HPTC family long after the completion of their licenses.
Safety is our most important consideration at HPTC, not only during training, but to ensure our students continue with safe operations throughout their careers. All aircraft are meticulously maintained and thorough pre-flight and operational procedures are taught and stressed at all times to ensure the highest levels of safety. The training is structured so that you will become a safe pilot, yet still have fun doing so. Great care is taken to ensure that each individual trainee receives the training he/she requires to make them a professional and competent pilot we would gladly recommend to any potential employee.
Becoming a helicopter pilot is not your everyday career choice; it's unique, exciting and a lifetime full of adventure.
Helicopter flying is not for the faint hearted and requires passion and dedication like no other.
Becoming a helicopter pilot is becoming a part of a very special and extraordinary family.
We welcome you to try it out!